Endless supplier meetings and last minute changes can add stress that you might forget one of the most important things to get that bridal glow and taking care of your S.K.I.N.  Don't
fret, leave the worrying to us.
we have put together some essential skin care and beauty treatments that you
will need before your special day to make you the best version of yourself on your BIG day.
1. Relaxing Facial treatment!
This treatment is best done 6 to 8 months before your wedding to
cleanse your skin from impurities, blackheads, whiteheads, and even
pimples. Making your skin as flawless as possible for your big day. Doing it a month
before also gives your skin time to heal.
If you have active acne we highly recommend getting your skin assessed
by one of our associate dermatologists so we can prepare a customized treatment at least 6 to 8 month prior to your wedding.
Tip: If you're experiencing backne or back acne, you can also have it
extracted at least a month before your wedding a. This will make you look
flawless in your wedding dress.
2. Beauty drip!
Get that healthy glow that starts from the inside! Beauty drips are not just great for
whitening your skin but are packed with vitamins and amino acids that give you more energy and boosts your immune system among others.  This will make you feel less tired and radiant.
Tip: It's great to have it done at least 3 to 4 months before your wedding
and twice a month to see more visible results.
3. Laser Hair Removal
Let's be real being hair-free is a must for us women! Especially on your
big day, we don't want you feeling uncomfortable and less confident to
move around in your dream wedding gown. Laser hair removal is best done at
least 5 to 6 months before your big day and once a month. It's a great
investment as it will save you time from waxing and shaving. It will also
prevent skin pigmentation and chicken skin.
Tip: Feeling shy to ask if there's a laser hair removal treatment down
under? The answer is YES and it's called Brazilian Laser Hair Removal. Don't worry a lot of
women, brides-to-be (or not) get this done. It's great for a hygienic purpose, and of course, convenience.  Plus, this procedure is done by an internationally
trained laser specialist that makes the treatment safe and effective.
4. Ultherapy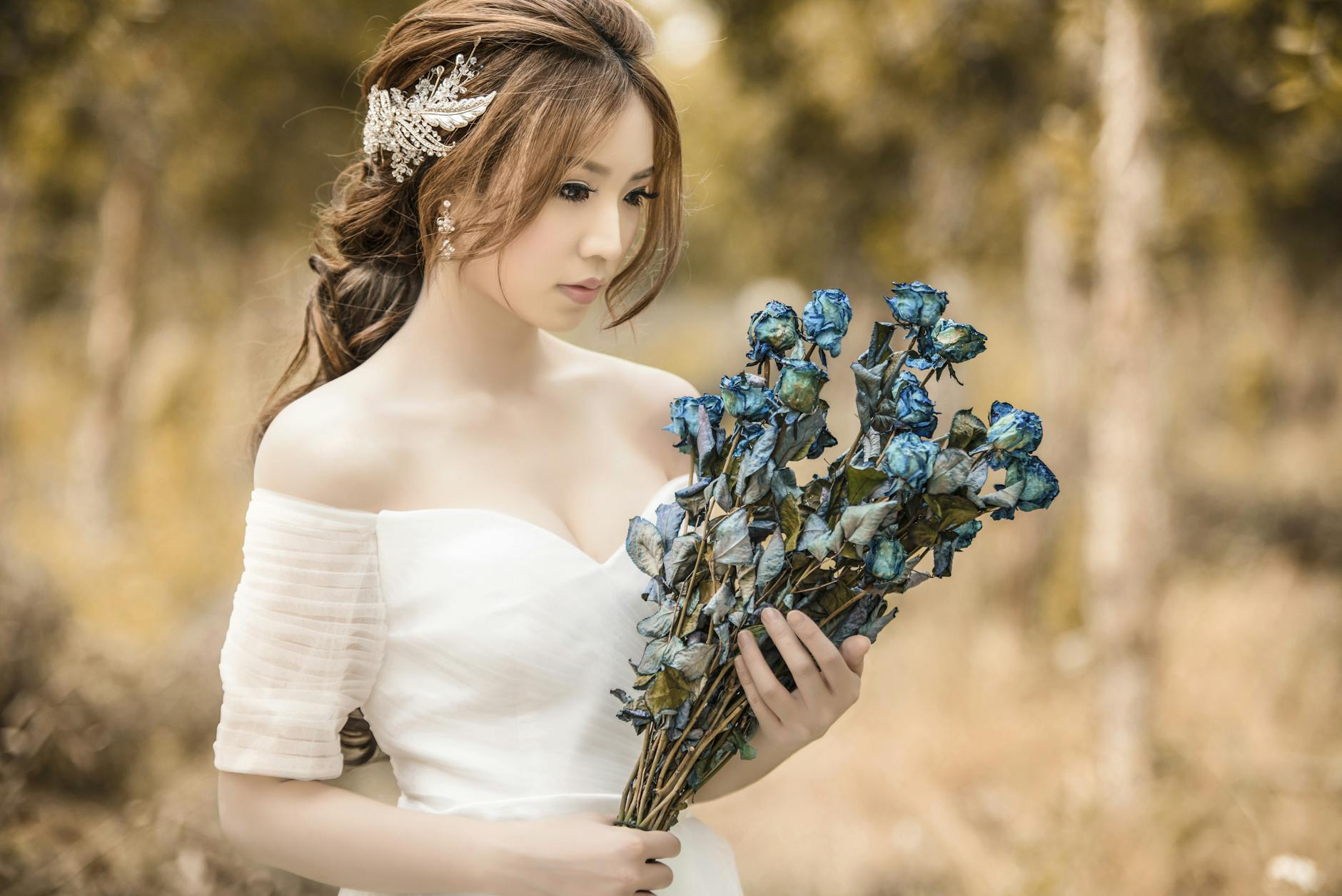 Getting a little snooze is extremely important nearing the BIG DAY. However, this is also the time when last minute planning kicks in. Lack of sleep will not only give you less energy, but it will also make you look tired, most especially under the eyes. If you aren't ready for something a little more drastic like dermal fillers, we highly recommend Ulthera!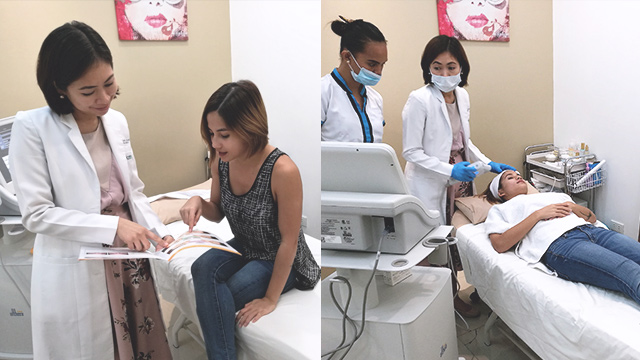 Feel your skin get lifted and tightened without going under the knife. Plus, it's a perfect
fit to your schedule as you only need 1 session to see results and it has
no downtime.
Tip: Do it 2 to 3 months prior to your wedding for optimal results.
5. Hair Blowout.
Nobody wants to have frizzy, dry, and dull hair on their big day. Thus, a
trip to a reputable hair salon is a must. It's best to set an appointment
ahead of time to have your hair checked to know what treatments you will
need; it could be just a simple haircut to a whole hair color makeover.
Tip: Don't forget to show your peg to your trusted
Hair Stylist to prevent any wedding day mishap. Trial hair and makeup should be highly considered too.
6. Brow Microblading
Nothing completes a look like perfect looking brows. This is important for after the wedding, when you wake up as husband and wife. Wake up looking like you have makeup on, still fresh, after an all-nighter. Having full brows can accentuate your features and give you that put together look even when just at home.  Going to an extensively trained and certified specialist is a must since this is semi-permanent and could last for a year or so.
Having your brows microbladed before your big day might be the best
decision you could make. This treatment saves you time for things that are more important like making memories with your new hub.
Lastly, relax, chill and unwind – Get a highly recommended wedding organizer so you don't worry too much.  What's important is the memories that will come out of that very special day, and the memories you will create after.
LIVE . LAUGH . BE MARRY   #SKINHOUSESPEAKS